Wholehearted
Living
With Evi OMsGurl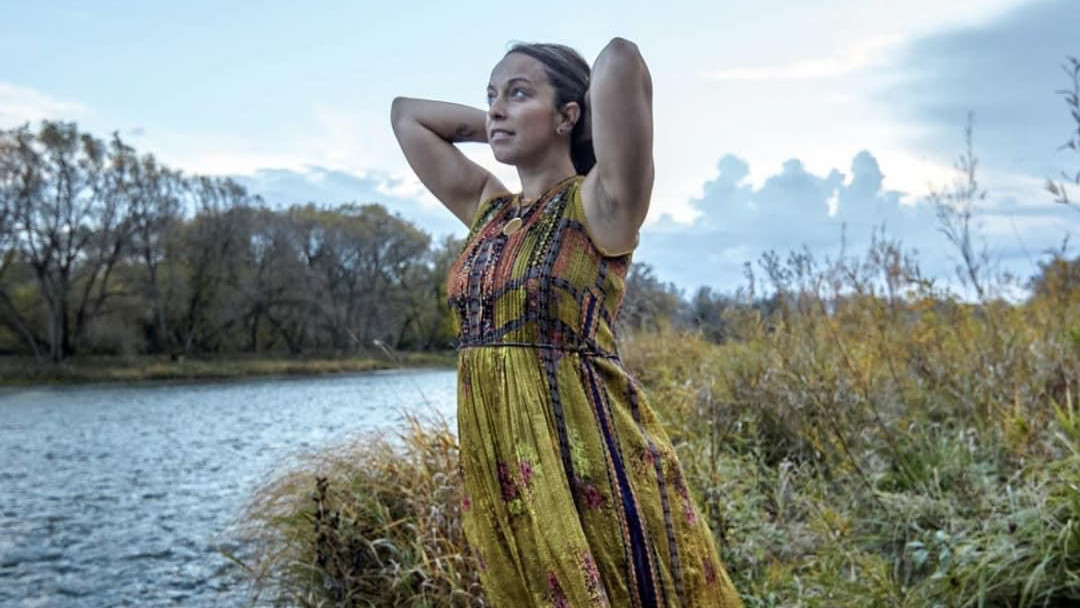 Wholehearted living is not trying to reach a destination. It's like walking toward a star in the sky. We never really arrive, but we certainly know that we're heading in the right direction.
I've been so fortunate to be,
Lifted by some amazing,
Wholehearted humans here and everywhere.
Who choose to live with total courage.
Who inspire and empower.
Who listen and share,
And go for their dreams.
Who see opportunities in obstacles.
Whose souls are growing.
Who questions authority,
And who follow their instincts and intuition too.
Who live by love 💗 ⚛️ ✌🏽
With an openness to face shadows.
Who call you out on the ####,
But give compassionately,
And fully with encouragement,
Where needed.
OurOM2hands is part of my growth,
And wholehearted life.
It began with a friend and partner.
Focusing On
Holistic
Sustainable
Abundant
Intentions and actions,
Because that's everything wholehearted.
I Feel and Want to Give
Holistic
To focus on the mind / body / spirit,
Root cause healing and support,
For natural optimal health
Sustainable
Because the earth deserves,
Our conscious interconnection,
With its herbs, plants, whole foods, animals, insects,
And total complete natural gifts.
I could prance, dance sing, laugh, swim, bike,
And hike among this majestic earth.
Always in aww 🥰 🌎 🙌🏽
ESPECIALLY on warm sunny 🌞 dayz.
Abundant
To liberate ourselves from scarcity mindset,
To know we are infinite ♾ in possibilities.
Connected to life's richness:
Time freedom, Family, Friends,
Celebrating Individually and collectively,
Via cultures and frames of traditions.
With art and beauty,
To rejoice in it all.
OM
Because the idea of OM 🕉
Is that there is a oneness and interconnection,
AND Because yoga 🧘🏽‍♀‍ saved my life.
The medicine of yoga,
Gave Me an amazing life back.
So, I wanted to give back fully,
With deep gratitude for this journey.
Using OM.
2 Hands
Because of the quote
As you grow older you will discover you have two hands, one for helping yourself and the other for helping others.
For me it's not enough to help yourself,
We must help one another.
OurOM2hands Was born in 2014.
In Courtenay, British Columbia,
And continues with wholeheartedness.
In all that is,
Holistic
Sustainable
Abundant
Intentions and actions.
For the new earth 🌍 ✨ 🙏🏽
#thenewearth
#newearthnow
#newearthcodes
#ourom2hands
#omsgurl
With Our OM2 hands

By Evi OMsGurl
Holistic, Sustainable, Abundance
Evi pronounced Ev eee
OMsGurl (keeping things with the origin of her original business name:
OurOM2hands, 2014-2022)
Evi OMsGurl is an authentic brand, where she focuses and promotes:
Holistic, Sustainable, Abundance.
Freedom & Love being the goal and purpose to: Alchemize Whole Wellness
Welcome, we are grateful, thankful, blessed to have you here!
Her own life has included some shadow work that has led her on this path; including witnessing her only younger brother regress into autism (he was age:3), having moved through very dark depression late teens into early 20's, survivor of multiple skin conditions, reversed ADHD, and recently while in nutrition school healed hypothyroid at the root cause.
She is a graduate of CSNN and a registered holistic nutritionist since 2019. Her love for holistic health and wellness includes these forms of education and certifications: yoga teacher level I (2005), reflexologist (2008), bodywork and massage (2012), rainbow kids yoga (2014), reiki level II (2017-2018).
She first began OurOM2hands in Courtenay BC with a friend, and it has since turned into a sole proprietorship whereby this blog is born. The focus of the blog is centred around the themes connected to OurOM2hands; holistic, sustainable, abundant intentions and actions. Enjoy!
More Blog Posts
About Health & Wellness
Cacao always brings joy in my world. Whatever kind of day, a little healthy sweetness of chocolate can be so nurturing. Then the nuts and dates bind together creating easy, fun, delicious snacks that are gluten free and vegan.