"I look forward to connecting with you to empower holistic alignment." 
As you grow older, you will discover that you have two hands, one for helping yourself, the other for helping others.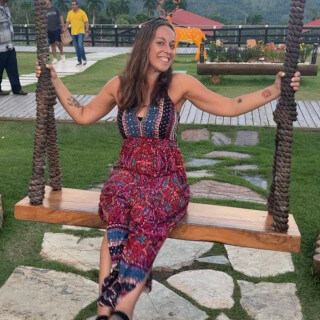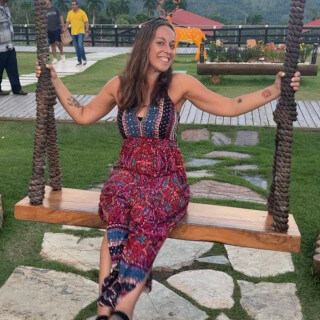 Resources
What I Love to Share
Holistic
This list could be much much longer, but my top "holistic" resources that may support your whole: body / mind / soul
Books:
Atomic Habits: James Clear
Magician's Way: William Whitecloud
Signs: Laura Lynn Jackson
The Biology of Belief: Bruce Lipton
Rise Sister Rise: Rebecca Campbell
Mary Magdalene Revealed: Meggan Watterson
Theta Healing: Vianna Stibal
Waking The Tiger: Peter A Levine
The Four Agreements: Don Miguel Ruiz
The Sophia Code: Kaia Ra
Celestine Prophecy: James Redfield
Chakras: Anodea Judith
The Shack: WM.Paul Young
The Gifts of Imperfection: Brene Brown
The Power of Now: Eckart Tolle
A New Earth: Eckhart Tolle
All Dr.Joe Dispenza's books
The Universe Has Your Back, Judgement Detox, Super Attractor, Spirit Junkie: Gabby Bernstein
The Resonance Effect: Carolyn McMakin
Chasing the Scream: Johann Hari
Hero with a thousand faces, The Hero's Journey and the power of Myth: Joseph Campbell
Astrology for the Soul: Jan Spiller
The only astrology book you'll ever need: Joanna Martine Woolfolk
Hands of Light: Barbara Ann Brennan
One of my fav companies for nascent iodine, liquid b12 and liquid organic vegan D3:
www.globalhealing.com
Was my TCM doctor and friend in Vancouver, BC
Dr.Adrienne: https://dradriennechan.com
My Reiki master teacher and friend, who offers workshops online as well as distant healing:
http://www.rosewillowreiki.ca/
Lots of holistic and esoteric videos
including as mentioned in my blog Dr.Joe Dispenza's work:
www.Gaia.com
Dr.Joe Dispenza's site:
https://drjoedispenza.com/
A lot of her work has helped me immensely on my journey of sovereignty:
https://gabbybernstein.com/
The work of Abraham Hicks re-ignited this love of co-creating with the universe for me:
https://www.abraham-hicks.com/
Sustainable
Recommended Books
The legacy of Luna: Julia Butterfly Hill
The Big Fat Surprise: Nina Teicholz
Nutrition and Physical Degeneration: Weston A.Price, DDS
The Plant Paradox: Dr.Steven Gundry
GAPS Diet: Dr. Natasha Campbell-McBride
Fat for Fuel: Dr. Mercola
The Salt Fix: Dr.James Dinicolantonio
The Blue Zones: Dan Buettner
Meals that Heal: Julie Daniluk
The Food babe way and Feeding you lies: Vani Hari
Staying Healthy with Nutrition (One of my main CSNN nutrition school textbook): Elson M.Haas MD
The Gerson therapy: Charlotte Gerson, and Morton Walker, D.P.M
Food as Medicine: Todd Coldecott
The autoimmune solution: Dr.Amy Myers
Beauty thru balance
One of my ultimate favs, also its a good friends sister line that is BC based truly: holistic, sustainable and abundant https://www.beautythroughbalance.ca/
Love these natural skin care BC based products as well, especially the hyaluronic acid, and eye cream:
https://vivahealthskincare.com/
Love especially the vitA serum, makes your skin glow:
https://madhippie.com/
My fav deodorant, was trippy to be honest at first to apply my deodorant in this way, but it is natural, and works:
https://routinecream.com/
Organic CBD
https://omsgurempoweringhealth.thegoodinside.com/?s=Cbd+
To detox heavy metals with minerals:
https://omsgurempoweringhealth.thegoodinside.com/shop/product/zeolite-detox-pack/
Docs/Movies that promote sustainability that I love include:
Kiss the ground
seeds the untold story
Sustainable Clothing I love:
They plan ten trees for every purchase: Tentree: Tentree.ca
They plant 12 trees for each purchase:

Save lands:

Savelands.org
Medicinal Mushrooms I love:
The Manuka honey
It works directly with their bees in a sustainable way (btw there are some incredible resources about Manuka honey to support gut health if you are not vegan) https://www.manukahealth.co.nz/en-nz/
Abundant
This area includes forms of arts and abundant mindset lit;
(includes areas of the healing arts)
Lit for your Money Mindset:
4 Hour Work Week: Timonthy Ferries
Rich Dad Poor Dad: Robert T. Kiyosaki
The Vortex: Esther and Jerry Hicks
The Law of Attraction: Esther and Jerry Hicks
Becoming Supernatural: Dr. Joe Dispenza
Breaking the Habit of Being Yourself: Dr. Joe Dispenza
Super Attractor: Gabby Bernstein
The Universe Has Your Back: Gabby Bernstein
The Desire Map: Danielle LaPorte
Fire Starter Sessions: Danielle LaPorte
The Big Leap: Gay Hendricks
Unleash the Power Within: Tony Robbins
The Magic: Rhonda Byrnes
You Are a Badass Money Marker: Jen Sincero
Rich as Fck: Amanda Frances
Happy Pocket Full of Money: David Cameron Gikandi
Think and Grow Rich: Napolean Hill
The Game of Conquering: Rob L Sperry
My good friend Izabela, who is an amazing human, art teacher, and sculptor does
Human design:
www.tangibletransformations.ca
My talented photographer friend Joshua, who took the shots of me on the About page:
www.joshuadaniel.ca/
EMF reducing/protectors:
Alina my friend makes amazing Orgonites and Orgones:
https://www.phoenixhealingcreations.com/
KJ Moore: Orgones and organites:
www.Carpediemnursing.Org
Jewelry which I wear often in my Vlog with the crystals/stones: Shungite, Tourmaline, and Obsidian
from Cosmic grounding:
https://etsy.me/2t79rX5?dlr=ios_ual
Client Testimonials
Reviews From Clients
Evi's consulting supported me to better understand my health and the root cause of my health imbalances. Her tips have helped me with food options. I have more energy and feel less stress. I would recommend her as a registered holistic nutritionist."
"Most of all Evi's ambience, sparkly and excited energy and incredible knowledge of nutrition and astrology make it for such an overall interesting experience. Thank you so much, what a valuable resource in our community."
"Evi knows her supplements, and has shared some great healthy and tasty recipes. Her tips have helped me attain more optimal health particularly post conventional cancer treatments."
Frequently Asked Questions
Learn All About Your Holistic Nutritionist!
What do you read or listen too for mindfulness philosophies, that you find effective to help keep a positive, light, bright attitude?
To name some of the influences that have supported and/or shaped my holistic standpoint (from a global consciousness scale):
Don Miguel Ruiz, Anthony Williams, Vani Hari, Brene Brown, Abraham Hicks, Eckart Tolle, Paulo Coehlo, Audrey Hepburn, Wayne Dyer, Ram Dass, Elizabeth Gilbert, Cassey Ho, Rachel Brathen, Deepak Chopra, Julie Daniluk, Dr. Axe, Julia Butterfly Hill, Brandi Black, Anodea Judith, Jay Shetti, Lisa Biley and Zain Saraswati Jamal.a
Holistic websites I am into and love:
Who do you look up to in the holistic nutrition world, and why?
Looking at deep healing from the root cause. AW has lead the way for much longer than the last 10 years since he has launched his books and has made headway in the mainstream as the "celery juice guy".  I have found deep healing by applying a lot of this wisdom via diet particular with my hypothyroidism that is now healed and balanced. I look up to some of the work of Anthony Williams, Dr. Axe, Dr. Amy Myers, Dr. Terry Wahls, Julie Daniluk, Dr. Edward Groupe, Dr. Brownstein. Some people that are in the supplement industry from smaller companies: Purica, Harmonic Arts: Yarrow and Angela Willard, Global Healing Center. Also Feel Best Naked: Brandi Black, TCM doctor: Dr.Adrienne Leung, and TCM doctor: Dr.Willow Walker (Vancouver Island).
What education and certifications do You have?
2019 – Canadian School of Natural Nutrition (CSNN) classes online.  Started June 2016, finished in March 2019. While working part time in the industry since 2017. Got extension due to my own health imbalances (hypothyroidism which is now balanced and healed at the root cause)
2014 – Rainbow Kids Yoga teacher certification
2012 – Certified Spa Therapist: bodywork and massage from Vancouver School of Bodywork and massage
2008 – Certified Reflexologist with Canadian Reflexology Association
2005 – 200 hours Level I Hatha yoga Teacher
How has your Greek roots and mediterranean heritage shaped your ideas about food, health and wellness?
Growing up in Greek family, in Canada: food was always at the center of life. How we and where we shopped, prepared, and cooked together; was a matter of living our lives together to its fullest capacity. I think my upbringing reminded me of how cultures have progressed with their roots intact because it is sustainable, and food can and should be a celebration of life, connection and ultimate joy.
How have your own health imbalanced influenced and shaped your approach as a holistic nutritionist and wellness coach?
Having been diagnosed from a young age as ADHD my mom took a holistic approach in that she never allowed me to have pop/soda, or junk food and nurtured my energy by telling me I am prolific and put me into things I loved: gymnastics, karate, skating, painting, singing, dancing, acting, and swimming. That approach helped shape me to look at the body/mind/spirit as an evolving source of what is means to be.  as a teenager having experienced a miscarriage and having began a journey of very dark depression, using yoga and with diet especially including omega oils; my life was "saved" and began my interest with HOW diet can support health and healing.  Also having seen my mom try Dr. Feingold diet with gluten and dairy free for my brother who became autistic by age 40 months and the impact it had on him to focus, sit still and learning: helped me to understand this deep relationship of the gut/brain dynamic particularly when I began embodying this on myself as well. It's a longer story with the skin issues and hypothyroidism but ultimately healing approaches and herbs and integrative health: NDs, TCM doctor and my own intuitive approach along with working with an RHN friend and using a lot of spirits wisdom via Anthony Williams has helped me to understand the root cause and the whole approach to health and healing.
What does optimal health look like to you?
Optimal health is a process, and sometimes it is like riding a bike you get on and off, depending on what may be occuring in one's life circumstance that can or cannot be controlled. Optimal health means: clear thinking (no brain fog), energy/vitality, sound full nights sleep, clear skin, strong gut health, and stamina.