Hi,
I'm Evi!
I'd Love To Hear From You
My Story
Evi known online as OMsGurl
ᖴᖇEEᗪOᗰ🌻 𝓛𝓞𝓥𝓔 🌹 𝐻𝒾𝑔𝒽 𝒯𝒾𝒸𝓀𝑒𝓉 𝓐𝓵𝓲𝓰𝓷𝓶𝓮𝓷𝓽 & 𝑨𝒍𝒄𝒉𝒆𝒎𝒊𝒔𝒕 𝐹𝓁𝑜𝓌 ✨
My Certifications
Certified Yoga Teacher RYT
RHN Registered Holistic Nutritionist
Certified bodyworker who does massage and reiki
BA in anthropology and theatre
Featured
Free spirit, Artist, Yogi, Healer, Luv Child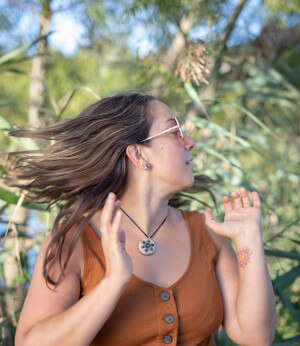 Free spirit 

despite obstacles and challenges I always reach for the light; and that sets me free. 

 My background that nurtured this free spirit; 

My brother and I were born in Canada, meanwhile our whole family and history is all born in Greece, and of Greek heritage. 

I speak Greek and LOVE the Greek culture. I was brought up on the Greek traditions with names days, food, music, dancing, history, and overall warm, loud cultural ways 😉  Both my grandparents lived through WWII in Greece, and both my grandfathers / papoutes fought in WWII.  I have learned many stories from their struggles and heroic triumphs. With a strong cultural foundation: I live with so much gratitude for my roots which continue to nurture me, every step of the way. With strong roots, my spirit feels most free; and I live in eternal gratitude!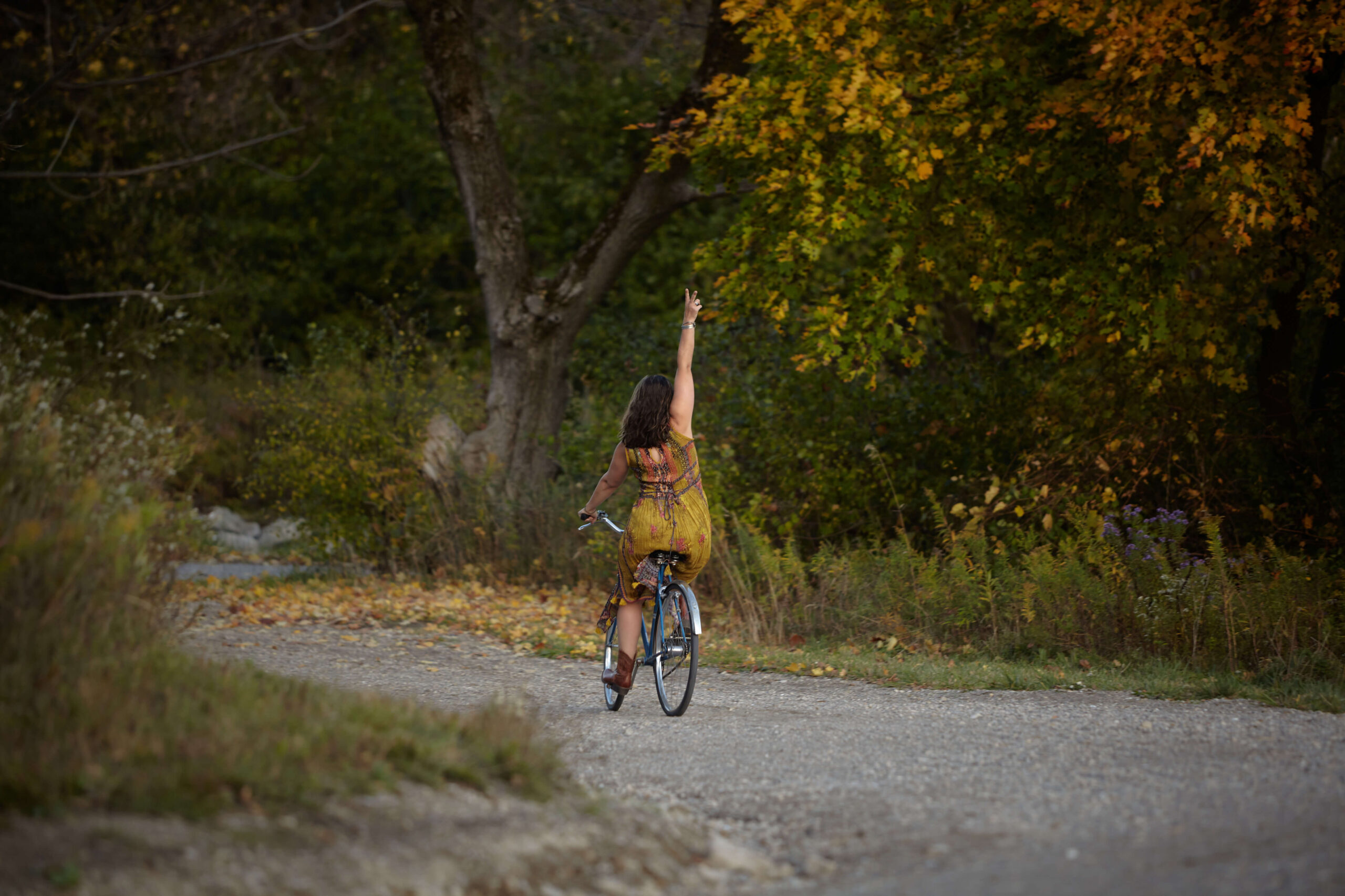 Artist

 because I always have a need to express something from the inside; outwardly. Some of the mediums I feel most aligned with are: painting, acting, dancing and singing; most of which unfolded since I could walk and talk. Constantly living outside "the box" of norms and confines, questioning and reaching and aspiring.
 I consider the healing arts a subcultural of the arts.  Including under the bracket of healing arts, for me as an offering includes: Western Esoteric Astrological charts (ON the Offerings page). I love Carl Jung and Joseph Campbell and the impact of their work on exploring archetypes and the necessity of them to better understand our whole selves.  Astrology can be an amazing tool for those who which to delve into better understanding our archetypal natures; including our shadow side, our strength, or past patterns etc.  It can help us to better identify aspects of ourselves, and how to work with these. Doing astrological charts feels like an art, as it takes a level of interpretation and application of the astronomy. It can be intricate to understand the aspects, and chart of each individual based on ones time, day and place of birth. I have studied esoteric Western astrology for years, including classes, workshops, books and podcasts. Only recently am I revisiting this "art" in such depth; due to the high demand of Western Esoteric astrological chart readings.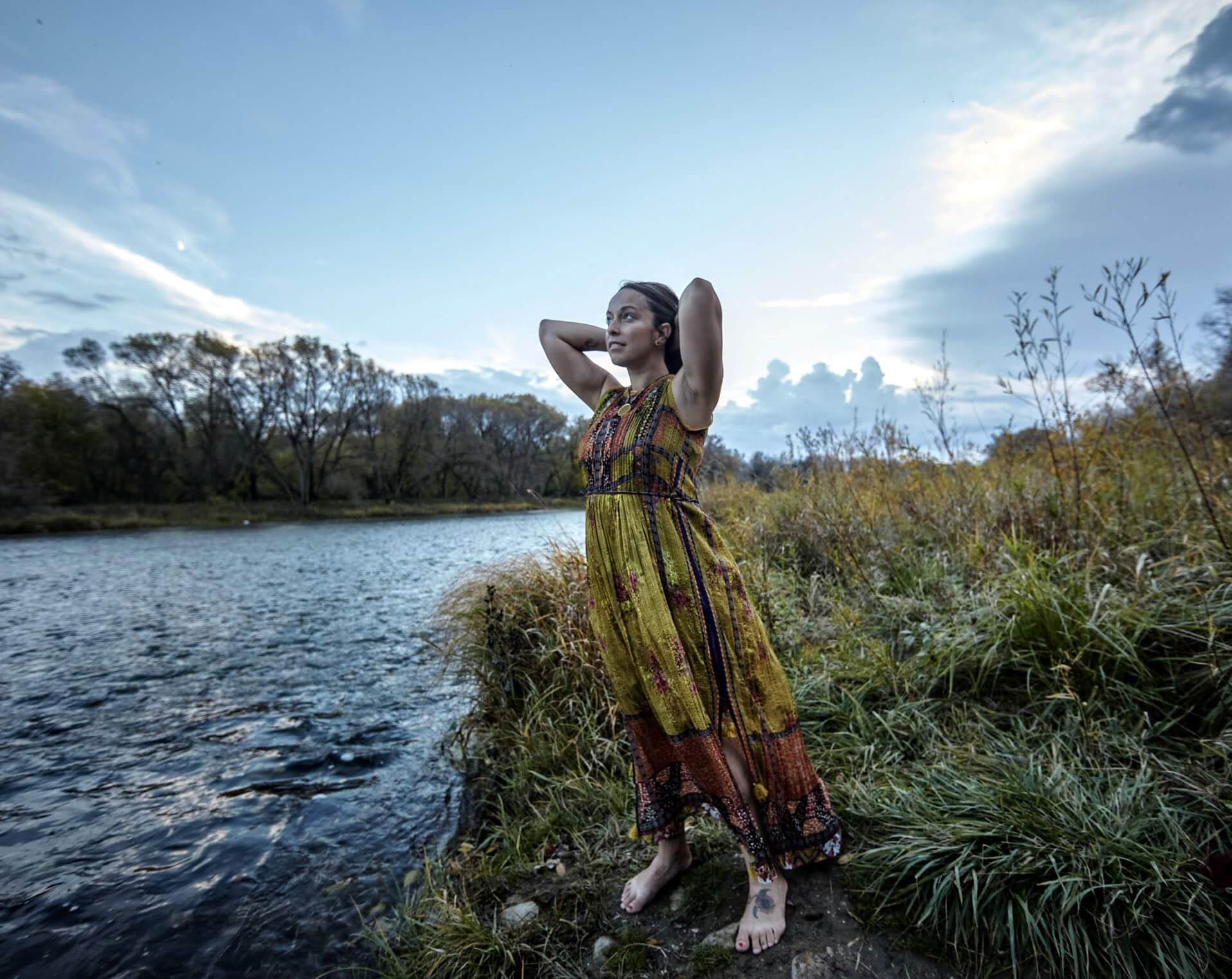 "When diet is wrong, medicine is of no use; when diet is correct, medicine is of no need."
My brother became autistic after age 3 years old, he spoke and was vibrant and things spiraled. With diet, herbs and supplements for support, a lot of his major initial imbalances and issues healed.  The experience with my brother; was my first glimpse into the power of food as medicine. I became a mother, well his second mother at age 10, and have innate ability to care for others. It has taken years to learn to care for me first too. I love the expression that is told as a warning on airplanes: "please put your oxygen mask on first." I think in caring for your own needs first, you are able to give more fully to others.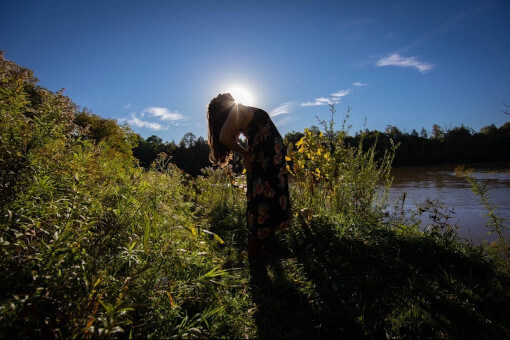 Yogi because at the age of 17 years of age I experienced the worst depression of my life: yoga saved me! Initially that is also what brought me to the world of "holistic health/medicine".   At 17yrs old; this was one of my most pivotal moments in my life.  It was my mom who introduced me to yoga via DVDs with Rodney Yee, it was a struggle to turn on the DVD and do the "classes" at home on my mat. Along with therapy, and taking omage oils; yoga initiated this deep journey for me to understand the mind/body/spirit and how healing is possible with the "right" tools.  Yoga gives me the tools to look inward and feel things out; with deep pranayama breathing in times of certainty, or uncertainty. It is my guide all the time, when I tap into it; as I am always practicing its offering on and off the mat daily when I choose to be present. I believe the power of the yogic traditions are truly transformational! I continue to dedicate my life to yoga with classes, daily meditation and consistent light stretching/breath work along with the path of conscious choices mentioned.  In 2005 became certified from Open Door Yoga (200 hours level I) here in Vancouver, BC. In 2014 I became certified to teach kids yoga via the Rainbow Kids Yoga.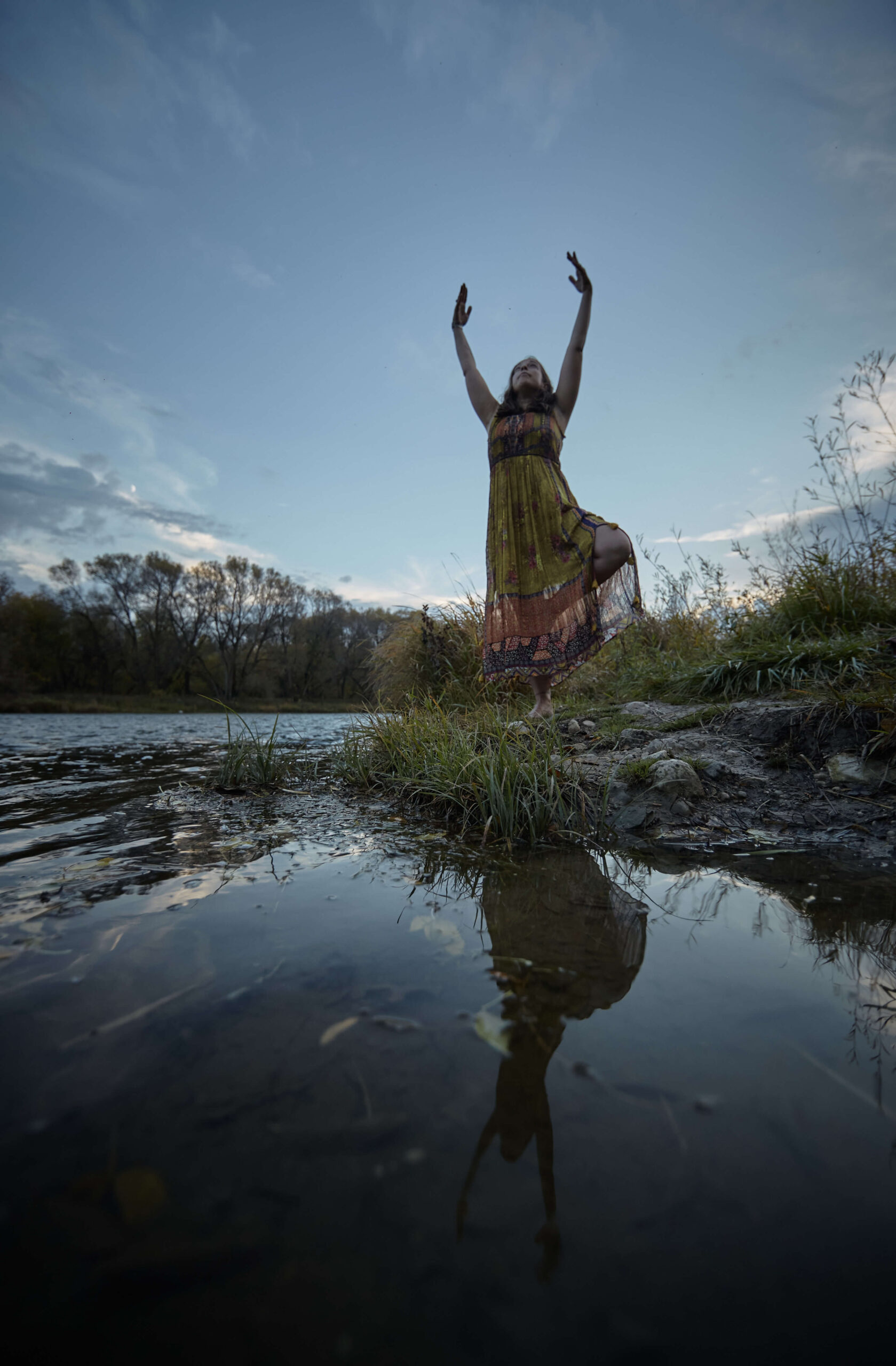 Healer because I hold space for individuals to connect to their own inner healer; for healing may take place. Within specific boundaries of time/space I offer: Reiki level II, and intuitive energy healing: I am an empath. I often connect first as an empath with was is being called to move energetically. I first explored this: when I attended performing arts school in Toronto in 2002. It was the first time I also went vegetarian. Well I was so open and raw to everyone's energy, I had no idea what to do with all that I was feeling. Over time I have learned how to hone energy, to help move it and ground it. Reiki offers tools to support this process, along with tapping into its protective source.
I Originally began OurOM2hands with a friend as partners. We rented a space in Courtenay, BC at a holistic health centre called The House of Now. We taught kids yoga classes, and with two other women who were trained bodyworkers; offered relaxation massage, and reflexology. I also taught special needs adults in Paralympic; yoga.
Connecting people with holistic healing means has been my passion since yoga sparked this undeniable love in me. Prior to beginning OurOM2hands in 2008 I became certified in reflexology, and it was 2012 I became a certified to do bodywork and massage from VSBM (has since changed names and owners). I also have a BA from Concordia University in Montreal: Major Anthropology, Minor in theatre. In 2018 I did my level I and II with RoseWillow Reiki in Vancouver, BC. I am always learning, and growing. Tapping into healing for myself and offering what I can, as I continue to explore from those with more experience, wisdom and more in depth tools via books, podcasts, audio books as in audible app, workshops, trades and continuing to do my own self care, health care.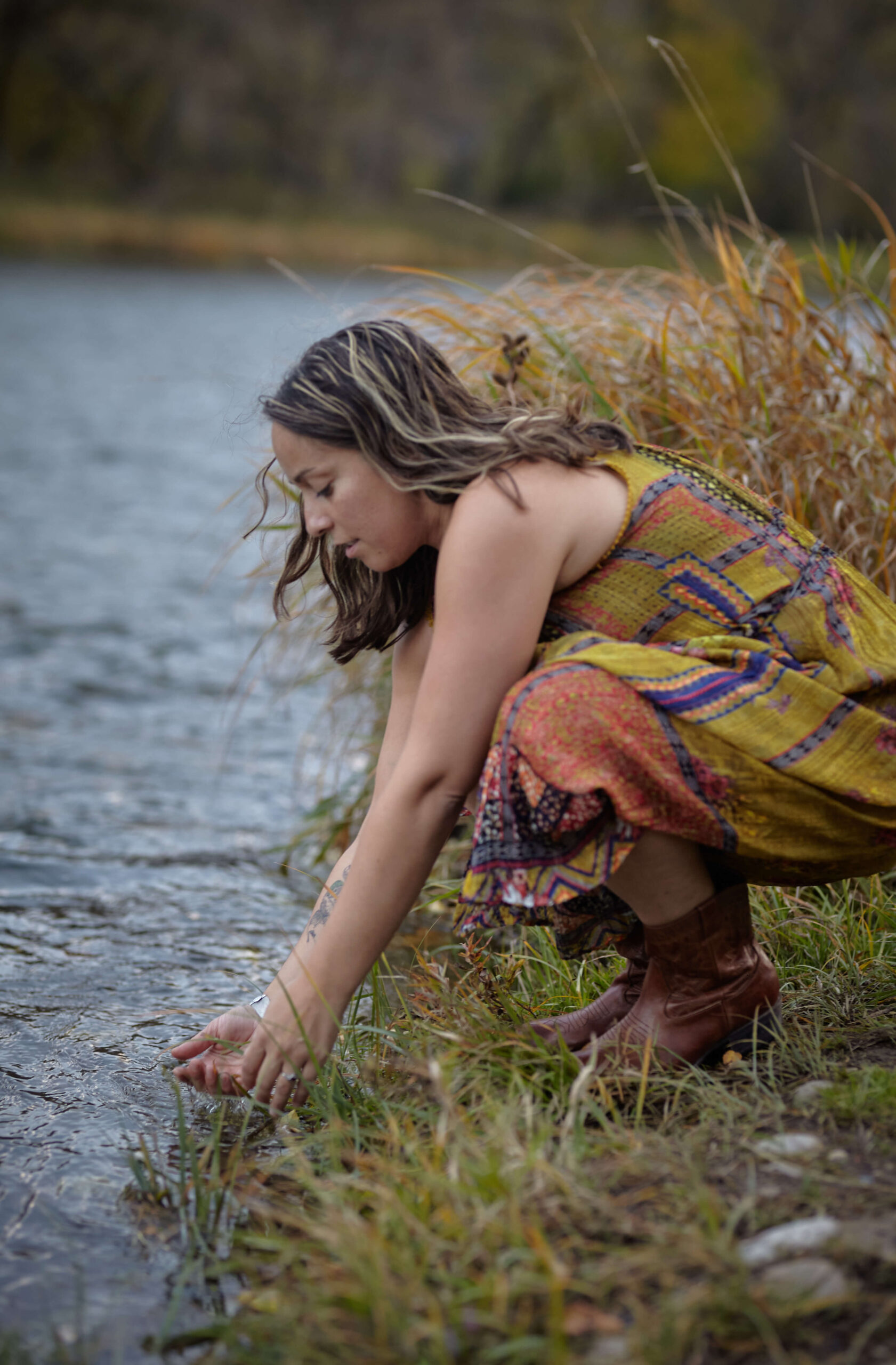 "The secret of change is to focus all your energy on, not on fighting the old, but on building the new."
When I returned back to Vancouver the 3rd time 2016-2019 I fell in love with my now husband.  We married at kits beach in Vancouver in 2018.  Shortly afterwards I had finished my nutrition school from CSNN (did 2.5yrs online program). Been working as a health and wellness coach in the industry the last 2 yrs. I have had the fortunate opportunity to receive training from natural skin care lines and supplement companies. I now offer my sacred whole food nutritional coaching here, and in person at Harmony Wellness Collective, KW Ontario.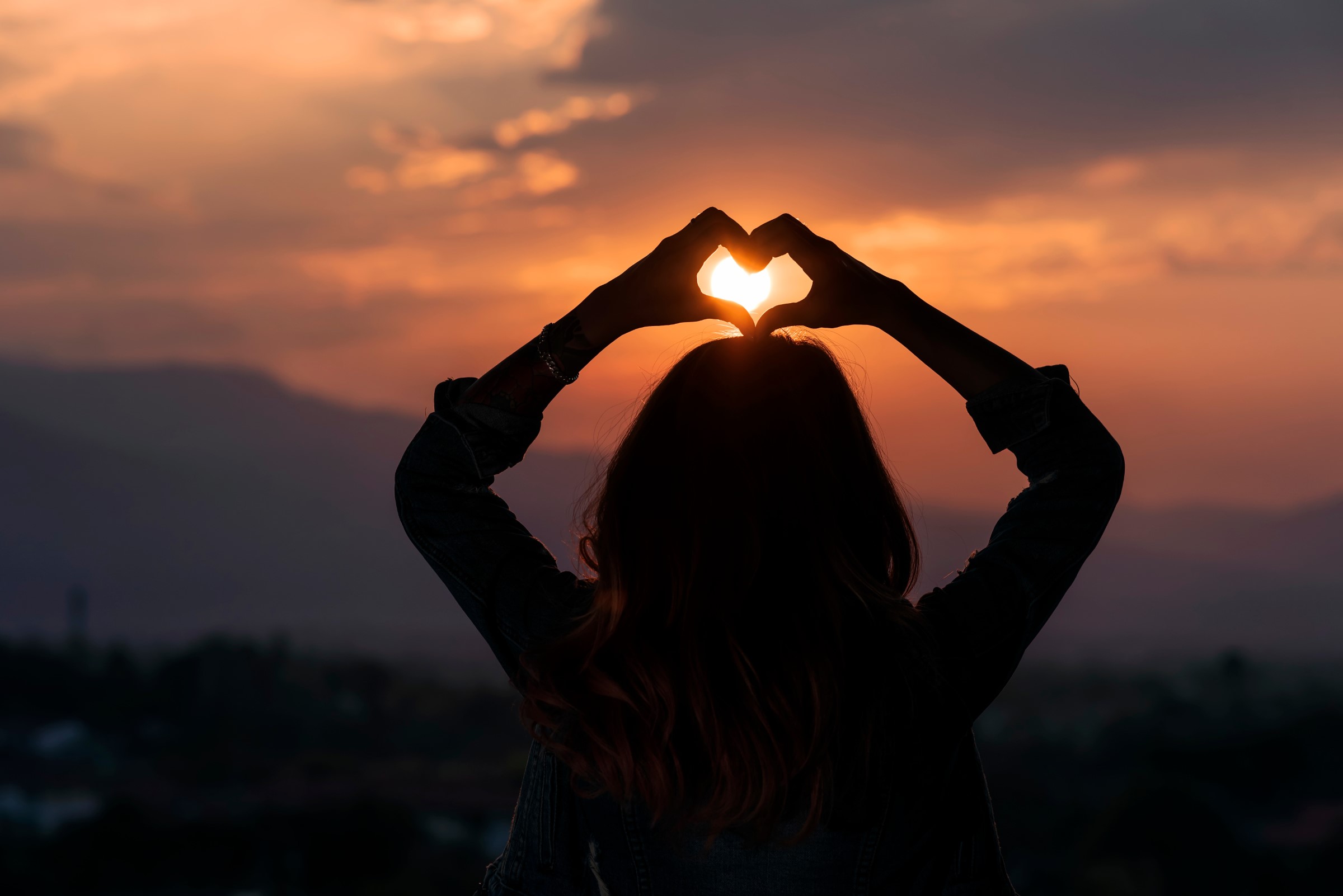 Luv child how I see it; means having the courage to connect with one's whole heart. Embracing one's inner child, to play with our story.  Rather than feeling restraint in our story, or our life's circumstances. A child has the innocence to be authentic and curious to explore with an open true heart. I also think choosing love at its highest vibration is truth, trust, purity and grace.  The connection to the highest of vibrations I believe is true power, and has the ability to guide and help us individually and collectively move mountains in the best way possible for the highest of good; that is true love.  
OurOM2hands "holistic, sustainable, abundant intentions and actions."
Client Testimonials
Reviews From Clients
"Evi knows her supplements, and has shared some great healthy and tasty recipes. Her tips have helped me attain more optimal health particularly post conventional cancer treatments."
"As an intuitive healer for decades, I recognize the touch of another intuitive healer. Evi has very wise hands and I am grateful to have her in my life."
"I had been wanting to have my astrological chart read for quite a while and was so thankful I met Evi. She prepared ahead of time by asking me questions and reviewing my chart. When we met she gave me a such a thorough review of my chart, which provided with me information I didn't even know I could learn from the chart. She also had patience with my many questions trying to understand it all. What she discovered really connected with me and it was awesome how she also used her intuition to interpret it. The session ended with me feeling validated in what I have experienced and excited for the future! Thank you, Evi!"  
Frequently Asked Questions
To Empower Holistic Alignment
What education and certifications do You have?
2019 – Canadian School of Natural Nutrition (CSNN) classes online.  Started June 2016, finished in March 2019. While working part time in the industry since 2017. Got extension due to my own health imbalances (hypothyroidism which is now balanced and healed at the root cause)
2014 – Rainbow Kids Yoga teacher certification
2012 – Certified Spa Therapist: bodywork and massage from Vancouver School of Bodywork and massage
2008 – Certified Reflexologist with Canadian Reflexology Association
2005 – 200 hours Level I Hatha yoga Teacher
How do you empower your holistic alignment?
For me that which connects me with alignment includes;
* Daily meditation
* Diet of clean filtered water with minerals. 
* Diet of whole organic food (from renewable seeds, not sprayed or sprayed the least) 
* Diet of mainly gluten, dairy, egg and refined sugar free.
* Lifestyle that includes: exercising 3-5x week to sweat, and destress (yogi, dance, swimming, hiking my favs)
* Journaling to move my emotions and energy
* Emotional freedom technique to support my psyche and to release energetic and emotional blocks
* Always reading and/or listening to books and/or podcasts to support growth and expansion  
* Protect myself with crystals/stones/jewelry to eliminate/reduce EMFs
* Support my body/mind/spirit with whole organic food based supplements and reduce oxidation 
* Art/expression as much as possible; singing, painting, dancing, loving 
* Spending as much time in nature daily/throughout the week as possible
* Making space to spend time with those I love; laughing, and chatting sharing our ideas, thoughts and heart
When did Our OM2 hands first begin?
Initially started as a partnership business teaching yoga classes and offering reflexology and holistic massage bodywork treatments in Courtenay, BC from 2014 to 2016.
What do you read or listen too for mindfulness philosophies, that you find effective to help keep a positive, light, bright attitude?
To name some of the influences that have supported and/or shaped my holistic standpoint (from a global consciousness scale):
Don Miguel Ruiz, Anthony Williams, Vani Hari, Brene Brown, Abraham Hicks, Eckart Tolle, Paulo Coehlo, Audrey Hepburn, Wayne Dyer, Ram Dass, Elizabeth Gilbert, Cassey Ho, Rachel Brathen, Deepak Chopra, Julie Daniluk, Dr. Axe, Julia Butterfly Hill, Brandi Black, Anodea Judith, Jay Shetti, Lisa Biley and Zain Saraswati Jamal.a
Holistic websites I am into and love:
How have your own health imbalances influenced and shaped your approach To holistic Health and wellness?
Having been diagnosed from a young age as ADHD my mom took a holistic approach in that she never allowed me to have pop/soda, or junk food and nurtured my energy by telling me I am prolific and put me into things I loved: gymnastics, karate, skating, painting, singing, dancing, acting, and swimming. That approach helped shape me to look at the body/mind/spirit as an evolving source of energy that needs to be channeled and worked with its innate capacity. 
 As a late teen with a very personal pivotal moment in my life; my hormones were totally out of whack and I experienced for the first time; very deep depression. I was so depressed I could not speak, and "normally" I talk a lot, it makes me happy. For me yoga and diet (including omega oils) were key parts of my healing at the root cause. This is why I coin yoga for having saved my life!   
 I saw my mom apply Dr. Feingold diet of gluten and dairy free for my brother who became autistic by age 4. No one at that time was doing gluten and dairy free yet, but she did not care, she said "We have to do what it takes." He was able to finally sit still do to giving him the opportunity for gut healing (gut brain relationship.) Seeing this first hand help me to understand the impact of food as medicine.  
It's a longer story with my skin issues but basically eczema was with me since I was 3-4yrs old. I healed it in my late twenties with removing bad oils and replacing them with minimal good oils of cold pressed, first pressed Greek Olive oil, omega 3 third party tested omega fish oils, unrefined coconut oil and flaxseed oil. This mainly healed my eczema and I have not had it since. 
My tinea Versicolor was healed with a change in diet; candida free diet and TCM herbs. I had tinea versicolor for over 3yrs and initially washed myself with selsun blue; this never got to the root cause and may have done more damage? I was lucky to connect with this TCM doctor in Comox, BC where I lived at the time that helped me with this process to heal. 
My hypothyroidism was healed with help from NDs and this amazing company called Pure North. It was more of a process to get to the root cause; with the hypothyroid, but ultimately it was healed in just under a year without thyroid medication.  The root cause for me was: due to heavy metals. In my healing process I came across the amazing work of Anthony Williams. My RHN friend Brandy introduced his work to me, who had already seen first hand the amazing transformational healing opportunities his work had offered. I still drink organic celery juice most mornings and love his energetic mediumship approach to optimal holistic health. He has helped millions heal from the root cause with his protocols. I have huge admiration for his courage and strength to offer healing the way he does via his books, podcasts and interviews.
After all this world is made up of 99% energy, sound and vibration; why should it be shameful or weird to tap into that scope of healing.  Instead I would like to offer; celebrate healing at the root cause from the most positive of means that aligns you with your highest self and the best path that serves you to live your best life  
How has your Greek roots and mediterranean heritage shaped your ideas about food, health and wellness?
Growing up in Greek family, in Canada: food was always at the center of life. How we and where we shopped, prepared, and cooked together; was a matter of living our lives together to its fullest capacity. I think my upbringing reminded me of how cultures have progressed with their roots intact because it is sustainable, and food can and should be a celebration of life, connection and ultimate joy.
Who do you look up to in the holistic nutrition world, and why?
Looking at deep healing from the root cause. AW has lead the way for much longer than the last 10 years since he has launched his books and has made headway in the mainstream as the "celery juice guy".  I have found deep healing by applying a lot of this wisdom via diet particular with my hypothyroidism that is now healed and balanced. I look up to some of the work of Anthony Williams, Dr. Axe, Dr. Amy Myers, Dr. Terry Wahls, Julie Daniluk, Dr. Edward Groupe, Dr. Brownstein. Some people that are in the supplement industry from smaller companies: Purica, Harmonic Arts: Yarrow and Angela Willard, Global Healing Center. Also Feel Best Naked: Brandi Black, TCM doctor: Dr.Adrienne Leung, and TCM doctor: Dr.Willow Walker (Vancouver Island).